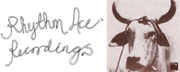 Burek V have split up. You can still buy their recordings.
Mats Grönmark will go on solo and become Cat Stevens. Christian Sandell will continue as guitar-hero in Oh Lucky Star and Mattias Rask-Anderen in QGMR ( 26/3 - 07)
CANCELLEDBurek V with guests will play at ugglan in Stockholm april 5th w. Eve and the Last Waltz.CANCELLED ( 20/2 - 07)
free download of 10" Burek V EP "The Sauna Sessions" at klicktrack
burek v has reformed with new bassplayer mathias rask-andersen from qgmr and kvlr (10/2 -2007)
the burek v video make up by dadel is now aired at the german streetclip tv ( 24/10 - 06)
new raves about "burek v" from fort collins, colorado read here (14/7 - 06)
the new video from burek v directed by mats nordqvist/dadel tv and animated by lars holmström is now premiered and can be seen here or at svt musikbyrån. or at molgan tv the song is "make up"
burek v mentioned as one of 2005´s "bands to be proud of" by expressen/sonic/la musik/rootsy.nu lennart persson, along with amongst others, eve and the last waltz ! (for their new stellar 7" we guess...) (27/11 -2005)
burek v now have their own download store at klicktrack ! download "make up" now !
burek v, together with korea campfire and eve and the last waltz will play the street urban festival, stockholm, august 20.
brand new rave reviews for "make up" click here
burek v will play the campus stage at the trästock festival, skellefteå, july 23, 8 pm.
the new album "make up" by burek v out now ! also a new split 7" with eve and the last waltz out ! (8/6 - 2005)
| | |
| --- | --- |
| | |
| "the holy split split" 7" w. eve and the last waltz & burek v. black and clear vinyl available. out now ! | "make up" the brand new second album from burek v, cardboard cover. order now ! |
you are all welcome to the releaseparty for the "make up" cd w. burek v and "the holy split split" 7" w. eve and the last walt/burek v at sjöhästen, hornstull june 6 at 9 !(31/5 - 2005)
burek v has recorded and mixed a second album with tom hakava and henrik af ugglas to be released this spring. (17/2-2005)
the video for "your train is waiting" added, filmed by johan nilsson in 2001. the song is from "the sauna sessions" (6/12 - 2004)
Eve and the Last Waltz and Burek V will play at the "Alltid 280 kvar festivalen" at Kafé Pladder Vinterviken July 7th
burek v, will play at the jambalaya festival, mondo, medborgarplatsen, stockholm, tomorrow, april 4
release party for new rhythm ace signing korea's first ep and burek v's ep "hi fi por el hi-five"! at katarina norra skola, tjärhovsgatan, stockholm 13 march, at 21.00
"fa fa fa" now on rotation on p3, swedish radio (2004:01:31)
a new 4-track ep is out soon, working title "hi fi por el hi five"
burek v will play (with korea) at helmut vinter, debaser, stockholm 25 january
view the quicktime video of "too happy now"!! click here
distribution of rhythmace recordings and a west side fabrication will from now on be handled by border (2003:08:17)
old gigs:
13 sept, burek v, uppsala
6 sept, burek v, hellon and before i got ssconvenient at vinterviken, stockholm
the gig at hellmut jr, debaser, stockholm 14 aug has been cancelled, but check out hellon at the same venue the 7th aug
9 july, fritz's corner, kulturhusets terass, stockholm
17 - 19 july trästock festival, skellefteå sometime
softorefestvalen, cafe mix, sibyllegatan, stockholm, with among others peter bjorn and john, june 12
katarina norra skola june 14 with the jesuses, hellon, korea and nacka.